What is ASL interpreting, and what does it take to become an interpreter? Where do you start and how do you reach your goals? Explore everything there is to know about ASL-English interpreting.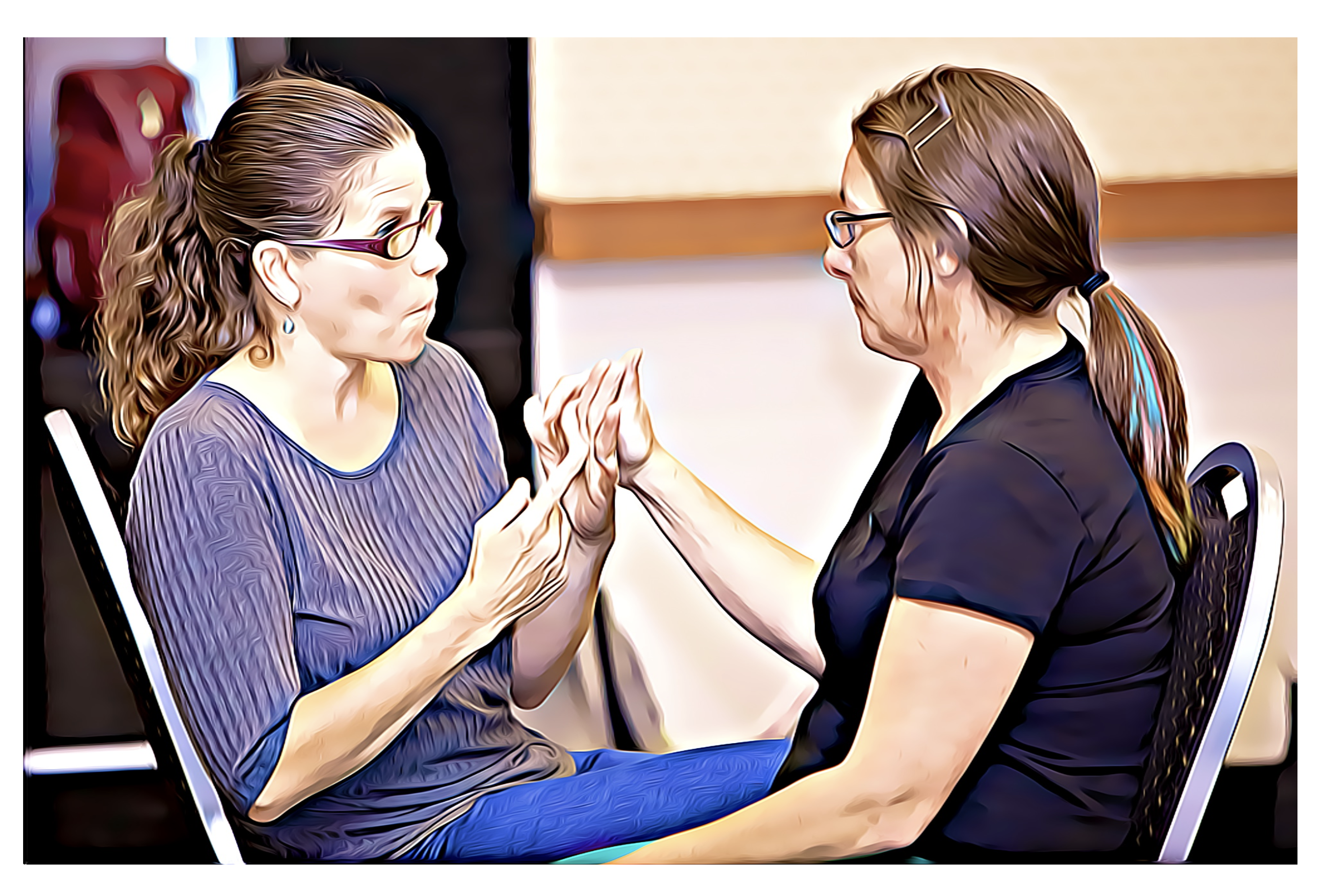 Interpreting refers to verbal or spoken transfer of communication, while maintaining the speaker's intent. Interpreting happens whenever two people or two groups of people do not share a common language but need to or want to communicate with each other in order to conduct business or share information and ideas. When people who are Deaf (and who use sign language) and people who are not Deaf (and who use a spoken language) want or need to talk to one another, that's when interpreters do their work.
Interpreters must understand the meanings and intentions expressed in one language (the source language) and then express those meanings and intentions in the other language (the target language). In order to do this, interpreters have to have a high level of fluency in each language. Most of the time interpreters work simultaneously, which means expressing what someone just said while at the same time focusing on what they are saying right now. Sometimes interpreters work consecutively, which means listening until someone has completed an idea and then interpreting that idea. Interpreters also have to follow a professional Code of Conduct; one of its most important tenets is to maintain confidentiality. This means keeping private whatever happens in the interactions that are interpreted.
Interpreting is a very challenging and rewarding career especially for those who enjoy the way people use language to get things done and want to play an important role in helping people interact with each other.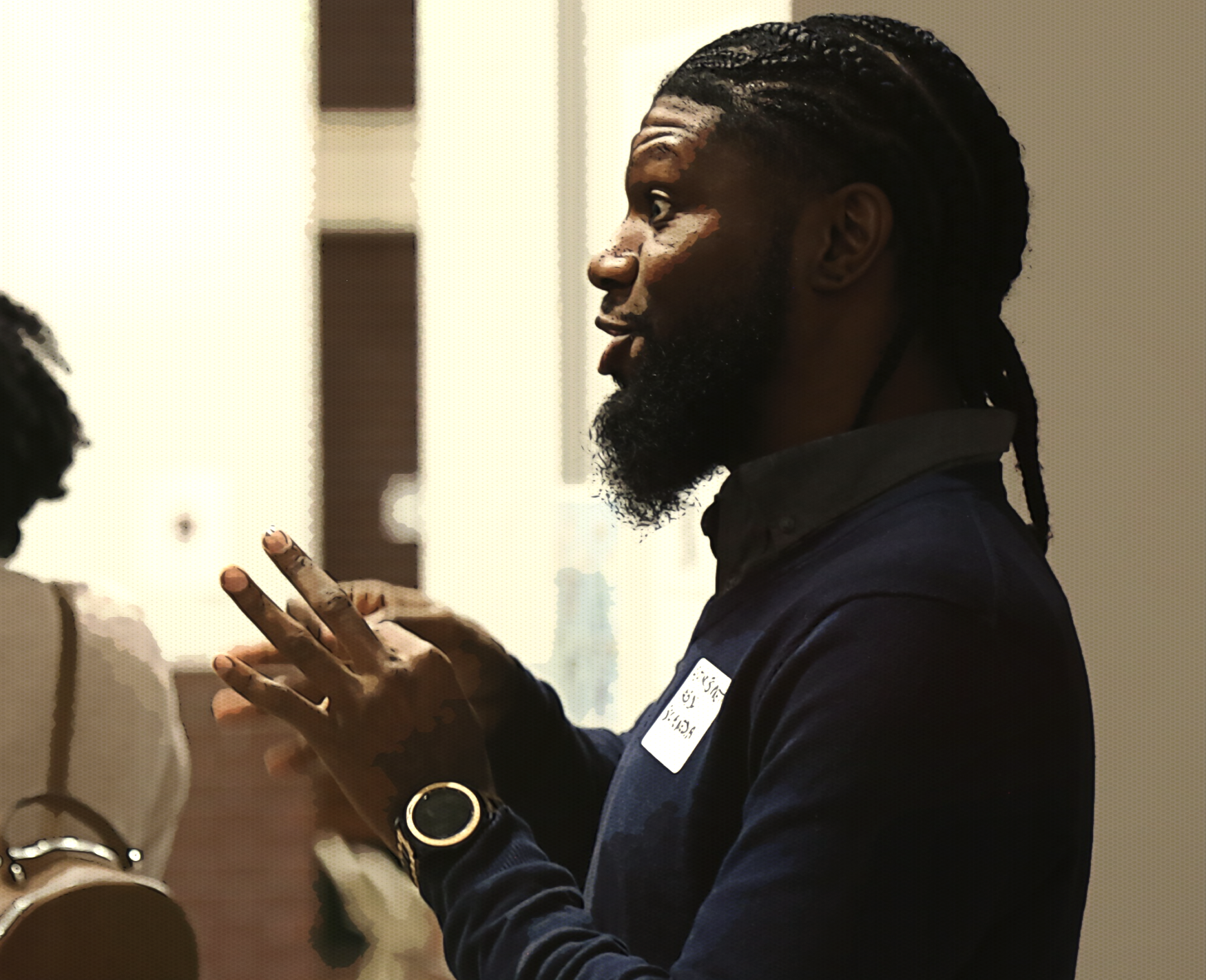 Interpreting is an exciting career! We get to work with a wide variety of people of all ages, in a myriad of settings and situations. The demand for interpreters always seems to outweigh the supply, so we can always find work.
Technology is offering new possibilities for the Deaf community and interpreters all of the time. For example, what once required a trip to the pizza parlor to order and pick up a pizza, simply requires a call to the Video Relay Service where an interpreter is waiting to take the video call and interpret the order. The pizza can be delivered!
Language learning is key to success as an interpreter. Look for a solid language program including American Sign Language, Deaf Culture, Deaf History, and American Sign Language Linguistics. If you already know some ASL, most programs have a screening process to place students at an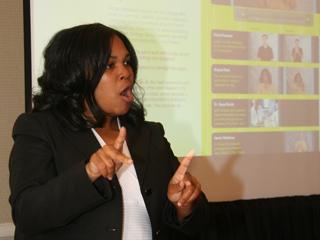 appropriate level. Be sure instructional faculty are fluent in ASL—native, or near-native signers—and experienced teachers. Ask whether the program includes faculty who are certified by the American Sign Language Teachers Association. The program should encourage its students to interact with the Deaf and Deafblind Community through practicum or service learning opportunities. Because interaction with the Deaf community is so important, ask about the local Deaf community and opportunities for students to become involved in the community.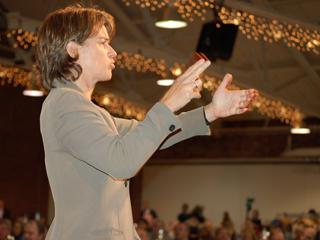 American Sign Language (ASL) is used by many Deaf and hard of hearing people in the United States and Canada. It is a complete language with its own grammar and syntax. It is not merely pantomime nor is it English using the hands. It is not universal. Interpreters use American Sign Language and spoken English to help parties communicate with each other.
Individuals who are Deaf or hard of hearing use ASL in many situations where verbal language is difficult to understand such as lectures, theatrical shows, and conferences. Besides having ASL fluency, interpreters must be comfortable working in teams, willing and able to travel, able to make decisions independently, and they must be reliable, flexible, professional, and creative.
Experience Deaf Culture
-Ask a local educational institution about upcoming events;
-Join local Facebook groups or MeetUps;
-Volunteer at local Deaf schools or community events
Learn the Language
–Take ASL courses at your local CC;
–Find tutors in the Deaf community;
–Acquire a Interpreting mentor or contact for questions;
-Check out the free online resource Lifeprint
ASL Interpreters…
Can work before large & small audiences

Have expert proficiency and speed in languages

Have a great store of knowledge in their short and long-term memory
Are curious lifelong learners

Use the tone, register, words and nuances of the original speaker

Use consecutive and simultaneous interpretation techniques